[ad_1]

Key events: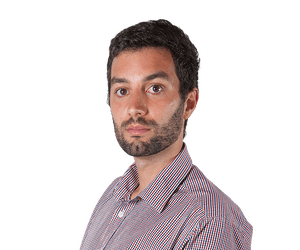 Paul Karp
PM resists growing pressure to extend pandemic leave payments
Earlier, Paul Karp hit up the blog with news that Anthony Albanese has continued to dig in against calls to extend pandemic leave payments – despite some of his own MPs breaking ranks.
He's got the full story here:
Why Australia's unemployment rate is at its lowest since 1974
It's been almost 50 years since Australia had an unemployment rate lower than this, yet wages aren't growing.
Professor of economics at the University of Melbourne Jeff Borland talks us through what's going on, and why your hip pocket isn't getting any deeper.
Safety warning after 40-tonne fungicide spill in Melbourne's north-west
A safety warning remains in place for residents in Melbourne's north-west after a large truck carrying chemical fungicide rolled over, AAP is reporting.
The B-double crashed into a barrier on the Western Ring Road and rolled into a Tullamarine embankment at about 2am on Friday, spilling 40 tonnes of fungicide onto the freeway.
The driver, a 41-year-old Mernda man, was taken to hospital with minor injuries.
Fire crews and the Environment Protection Authority will spend most of Friday clearing the freeway.
"We are trying to do our best to manage the incident but also keep those roads open," assistant chief fire officer Craig Brownlie told the ABC on Friday.
"It's a process of picking up the materials that have been spilt but also any of the dirt that the product may have gone into."
A hazardous fumes warning remains in place for residents in surrounding suburbs, while motorists are asked to avoid the area.
Agriculture minister announces $14m package to combat foot-and-mouth disease threat
Murray Watt has just announced a $14m funding package to help combat foot and mouth in Indonesia and stop it getting into Australia.
He said this will also stop lumpy-skin disease coming into Australia.
So, of that $14 million package, we are dedicating $5 million in immediate support to Indonesia, Timor-Leste, and Papua New Guinea, and that will cover a range of things – some of which I announced while I was in Indonesia yesterday.

It will provide technical support to strengthen laboratory capacity, diagnostic testing and a range of other things. It will provide technical assistance to support on-ground control officers and efforts in Indonesia, and it will provide epidemiological support to model the likely spread of the disease within Indonesia and the region.
He says standing side by side with Indonesia is important as they manage the outbreak. Domestically, the funding will cover:
In addition to that $5 million, I'm also really pleased to announce today an additional $9 million in Australian government funding to ensure that Australia is adequately protected from, and prepared for, an outbreak of foot-and-mouth disease and lumpy skin disease.
That $9m will provide 18 new additional biosecurity officers for Australian airports and mail centres, he said.
Because while there is a lot of attention on the travelling public coming back from Indonesia, the advice that I have received is that the highest-risk way of foot-and-mouth disease coming back in our country is actually through animal products, meat products and dairy products, being brought in, whether by postage or freight or any other means.

It will also provide funding for the new detector dogs – that I've previously announced – that will go into Cairns and Darwin airports, and that will be happening very soon.
It will also pay for the appointment of a Northern Australia coordinator to manage the urgent development and delivery of effective surveillance and preparedness strategies across North Queensland, the Northern Territory, and Western Australia, he said.
'We need the travelling public to take this seriously', says Murray Watt on FMD
Watt said people need to take this seriously – and that biosecurity is a shared responsibility.
In addition to the federal government, that's not enough. We need the state governments and territory governments to play their role in making sure that they're prepared if we do see an outbreak come to Australia.

And I've had a number of productive conversations with state and territory ministers about that. But, most importantly, we need the travelling public to take this seriously. If foot-and-mouth disease gets into our country, it will be a devastating blow for our agriculture industry, particularly our livestock industry.

There have been estimates in the order of an $80 billion hit to the national economy if this disease gets in our country, so we owe it to ourselves, we owe it to our farmers, and we owe it to all Australians to take this disease seriously.
Watt says the government is now risk profiling everyone coming from Indonesia.
If any of those passengers match the risk profile, as I did in this mock trial, then those passengers are screened and go through what I went through – which is being questioned, having shoes cleaned, having luggage examined, having detector dogs -and, of course, if anyone does comeback in the country and declare that they have had contact with a farm or livestock, or have got grains or meat products or any of the usual things that you have to declare, then those passengers are screened as well.
Murray Watt outlines new biosecurity measures to keep foot-and-mouth disease at bay
Watt said:
I have returned from a quick but productive visit to Indonesia over the last couple of days for some high-level talks with ministers in the Indonesian government, particularly around how Australia can help Indonesia, our close neighbours and our close friends, with their foot-and-mouth disease outbreak.
He said he had just been through the biosecurity process when he got off the plane, and is confident Australia is doing everything it can to stop the outbreak reaching Australia.
Just to tell you my experience, so that people have some idea of what we are now doing as a result of the outbreak, particularly getting to Bali last week.

Pretty much as soon as the outbreak reached Bali, we imposed a number of new measures at Australian airports to protect our country from this outbreak coming back in.

And as I say, I have experienced those measures this morning. So, when our flight landed, not only did we receive the usual biosecurity message that people receive on any inbound flight from overseas, but we were played a specific message about the risk of foot-and-mouth disease and what the travelling public can do to contain it.
Watt said he then was handed a flyer about the outbreak when he got off the plane and was treated as a high-risk passenger.
But what that meant is that even though I hadn't declared anything, because I didn't have anything to declare, because my profile had been assessed as a risk, then I was asked a series of questions about where I had been in Indonesia, where I had been on a farm, whether I had had any contact with livestock. And even though I said no, because I didn't, my shoes were taken away and cleaned, my bag was examined, detector dogs came and sniffed me, my luggage, all those kind of things.
Labor Senator Murray Watt is now talking about foot and mouth. He has just come back from Indonesia.
Vic records 10,584 new cases and 17 deaths
Victoria has recorded 10,584 new Covid cases and 17 deaths in the past 24 hours.
There are 749 people in hospital and of those 35 are in ICU and 8 are ventilated.


[ad_2]

Source link